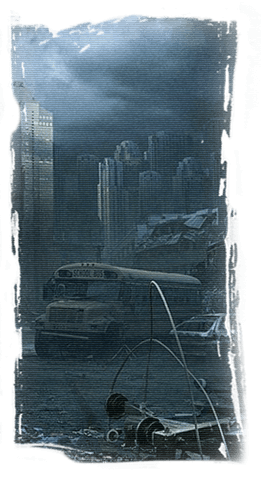 Start playing Dying Horizon absolutely free...
About the game
Explore a new world and meet new allies and enemies along the way.
Dying Horizon is a free apocalypse role-playing browser game that throws you into a bleak and unforgiving alternate reality.
It's been roughly 10 years since the world collapsed. The world is vastly different than what it was before. You take on the role of a survivor, the leader of a small camp, in what was once the United States of America. But the land of the free and home of the brave is a distant memory. The new land has been carved out into 16 territories and the splintered remnants of humanity pepper the region. Will you try to bring unity to a smashed world, or raise an empire and rule it with an iron fist?
Sign up to play Dying Horizon absolutely free and see the world for what it has become...
Play alongside or against other players
Day and night cycles
Dynamic weather that changes gameplay dynamic
Pack up your camp and hit the road to explore the new world
Wheel and deal. Establish commerce and trade for goods and services
Build structures, scavenge for goods, grow crops, and go to war
Make difficult decisions that will influence your humanity and challenge your morality
Exciting and unique achievements show off your survival record
Take the game with you anywhere. Dying Horizon is 100% compatible with modern smart phones
Ready to enter the chaos? Sign up for an account 100% free, and start your journey today.